A family outing to the Jardin des Plantes Zoo
Posted in Paris le 5 May 2019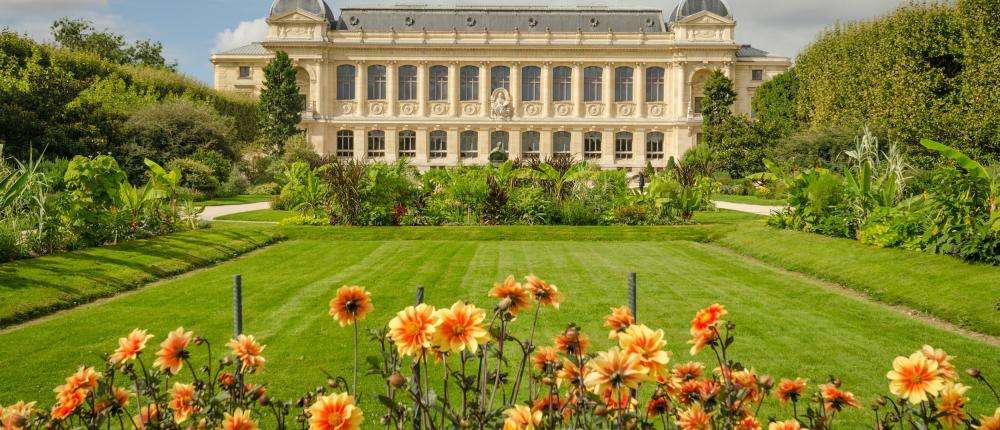 Looking for a fun and educational outing with your family? The Jardin des Plantes Zoo, located in the heart of the Museum d'Histoire Naturelle de Paris, is one of the oldest zoological gardens in the world. Don't miss it during your stay at the Hotel Espérance, a 12-minute Metro ride away.
A zoo dedicated to the preservation of species
Opened in 1794, the Ménagerie du Jardin des Plantes boasts over two centuries of history and development. It originally housed animals from the Ménagerie Royale de Versailles, following the closure of that royal zoo, as well as many confiscated from the fairgrounds following a ban on animal shows during the French Revolution. The buildings, listed as Monuments Historiques, testify to the zoo's long history and are an integral part of its appeal. After undergoing extensive renovations, this completely transformed 55,000 m2 zoological garden serves as a refuge for 1,200 residents representing nearly 200 different species, one-third of which are threatened with extinction. This zoo in the heart of Paris is also a wildlife sanctuary and a renowned research centre.
Meet the animals and see how they live
During your visit you'll have the opportunity to meet the friendly occupants of the world's second oldest civil zoo. The emphasis is on small and medium-sized animals and the zoo is home to some 200 mammals, 200 turtles and amphibians, 300 endangered species and other residents such as snakes, lizards and spiders. Over time, the Ménagerie du Jardin des Plantes has welcomed new species such as bears; orangutans, including Nénette, the star of the place; and the big cats. Every Wednesday, at weekends and on public holidays, children are invited to meet the zookeepers and see the animals being fed. Should you get peckish yourselves, a picnic area and a restaurant are at your service. So many good reasons not to miss this fascinating outing!
******
More information:
- La ménagerie, le zoo du jardin des plantes
- Museum National d'Histoire Naturelle
---
Hotel de l'Esperance, a lovely hotel in the 5th arrondissement of Paris