Celebrate Valentine's Day with a cruise on the Seine
Posted in Paris le 5 February 2019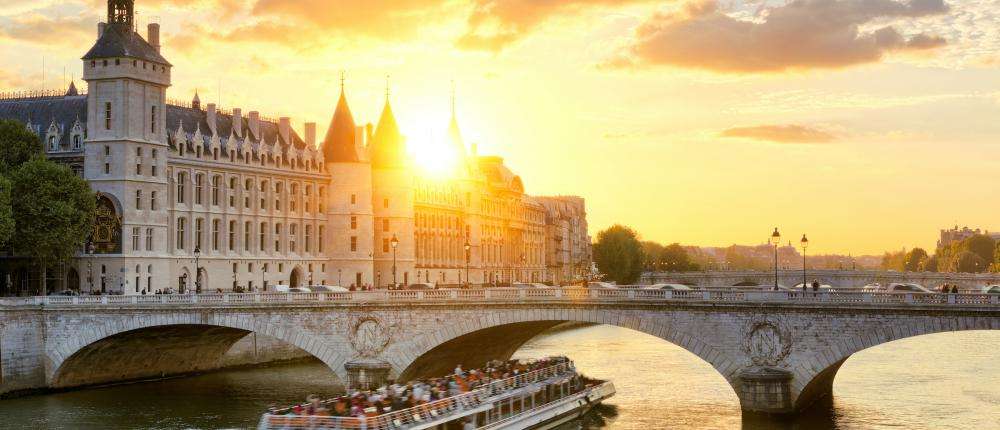 Valentine's Day is coming, so why not make plans to surprise your loved one with that most romantic of experiences; a dinner cruise on the Seine? A ride on the legendary waterway, fine food and the magic of beautiful monuments illuminated under the starry Parisian sky… this will be a celebration of love to remain in your hearts always.
On the Seine you'll discover the secrets of the City of Light
Experience the enchantment of a Seine cruise with the special person in your life and show them how much you care. Spend two magical hours on a river cruiser with panoramic views of the spectacular sights of Paris, all exquisitely lit.
You'll have plenty of opportunity to admire the magnificence of the towers of Notre-Dame Cathedral, the splendour of the Louvre, the glittering majesty of the Iron Lady, the discreet charm of the bridges spanning the Seine, and understand why Paris is a romantic destination par excellence.
Magical moments and a candlelight dinner
During this romantic, charming and fascinating cruise, couples who wish to do so can enjoy a gourmet meal and refined service in an intimate atmosphere. Tables installed by the panoramic windows of the cruiser allow you to watch the passing spectacle as you eat. Musicians will serenade you during these magical moments that will be further enhanced by the sparkling bubbles of delicious Champagne, the nectar of joy and celebration.
So many ways to spend a wonderful evening
Several companies offer this romantic getaway on the Seine. You might wish to take advantage of the Seine dinner cruise that also includes a show featuring performers from the Crazy Horse, the legendary Paris cabaret. Or, if you prefer not to dine, you can still embark on an unforgettable cruise, comfortably seated in beautiful chairs and simply enjoy the sights and, of course, each other's company.
******
---
Hotel de l'Esperance, a lovely hotel in the 5th arrondissement of Paris