Festival of Marvels and the Museum of Fairground Arts
Posted in Paris le 5 November 2018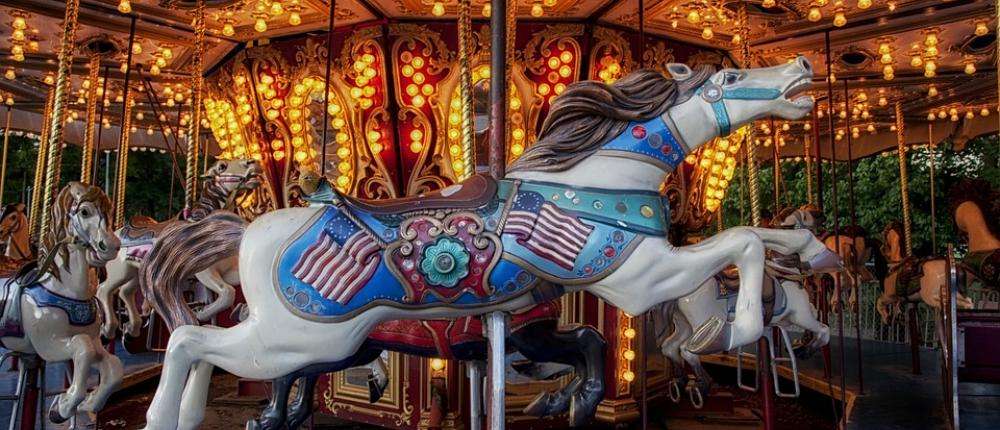 How about offering your loved ones a festive break in Paris at the end of the year? With the Festival du Merveilleux (Festival of Marvels) and the Musée des Arts Forains (Museum of Fairground Arts), you are invited on a journey into the imagination that includes the bizarre, the spectacular and the astonishing. Fun and enchantment will definitely be at the rendezvous during your stay in Paris at the Hotel de l'Esperance.
An unusual fairground museum in Paris
The Museum of Fairground Arts in Paris is unique, featuring an incredible collection of funfair artefacts and curiosities dating from the mid-19th to mid-20th centuries. Of course, it also has beautifully preserved rides, games and automata in all their colourful and charming splendour. But, unlike many museums, here it's all interactive; you can ride the traditional attractions and play the vintage games.
The Festival of Marvels from December 26th to January 6th
For ten days, the Festival of Marvels offers a festive season trail through the museum punctuated by a colourful, family-friendly and fun array of shows and performances featuring all the kinds of traditional funfair and street entertainers you would expect. Magicians, storytellers, tightrope walkers, acrobats, jugglers, dancers, puppeteers and musicians will delight you and your family with their skills.
Hôtel de l'Esperance; your Parisian home from home
The Hôtel de l'Espérance welcomes you to the Latin Quarter, on the Parisian Left Bank. This charming and comfortable establishment offers quiet and spacious rooms and a relaxing ambiance. Simply and tastefully decorated, our hotel is dedicated to your wellbeing and has been designed so that you feel at home as soon as you step inside. Book your room now at the Hôtel de l'Esperance for the end of year celebrations.
******
For more information:
- Musée des Arts Forains
- Festival du Merveilleux
---
Hotel de l'Esperance, a lovely hotel in the 5th arrondissement of Paris