Paris by bike; experience the capital like a real Parisian
Posted in Paris le 10 August 2018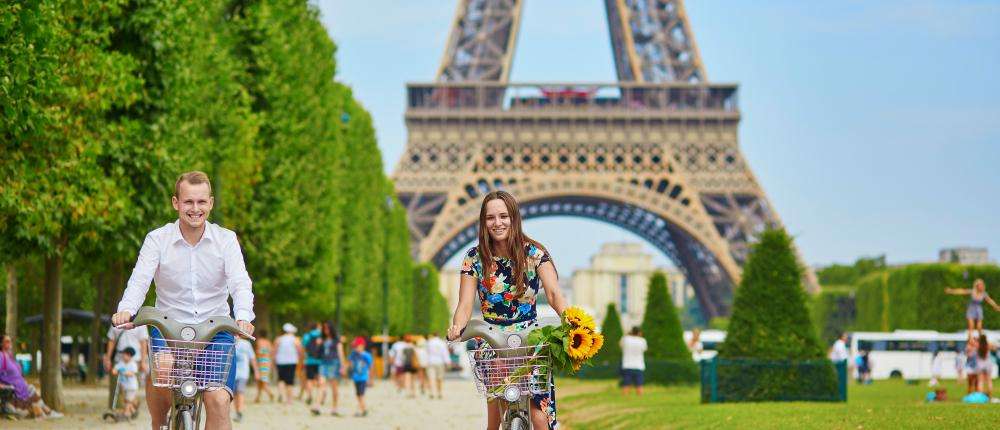 When visiting a city, it can be quite difficult to imagine living as a local as it's a natural tendency to stick to the usual tourist routes. In Paris we have the ideal solution to this dilemma; discovering the capital by bike ! You'll have the delightful impression of being a Parisian, free to explore those neighbourhoods that are off the well-beaten tourist track, but which help to make Paris such a lively city. Experience Paris by pedal-power during your stay at the Hôtel de l'Esperance.
Get to know Paris on two wheels this summer
By choosing the bicycle as your means of getting around Paris, you're not only being kind to the environment, but you'll not have to suffer the discomfort of public transport when summer is at its height. Exploring Paris by bike gives you a great feeling of freedom as you wend your way along the capital's narrow winding streets, by beautiful building facades, through charming squares, and past inviting terraces.
A perfect city for cycling
There are various reasons why Paris is so perfectly bicycle-friendly. The city is on a human scale and can be easily crossed from north to south in an hour or so. There are some hilly areas such as Montmartre, Montparnasse or Ménilmontant, if you want the challenge of a climb, but the rest of the city is relatively flat. Finally, Paris is a beautiful city full of little paradisiacal corners where it's fun to lose yourself, and a bike is perfect for such adventures. Get to know the city by bike. You'll be glad you did !
Ask at the Hotel de l'Esperance reception during your stay and we'll advise you of the best bike rental service for your requirements.