Paris Summer, Paris Beaches... your summer 2019 programme
Posted in Hotel le 15 June 2019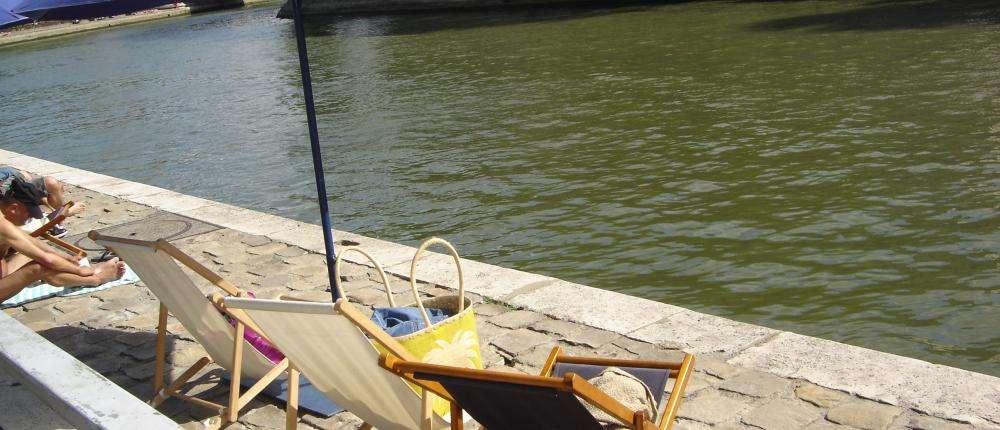 Summer is coming to Paris! It's time to book your room at the Hotel Esperance so you can take advantage of the major seasonal events scheduled from July to early September. The Paris Summer Festival and Paris Plages (Paris Beaches) are both back again this year for two months of fun, shows and entertainment.
Paris Summer; a fun-filled and wide-ranging festival
For the past 30 years, the Paris L'Eté (Summer) Festival has been organising major artistic and cultural events in Paris and the Ile-de-France region to give as many people as possible access to the joys of culture. Disregarding conventions, tradition and well-established settings, the programme of the Paris Summer 2019 festival scheduled from July 12th to August 3rd is fun, airy, magical and offbeat. More than 70 circus, theatre, dance, music and performance art events will be presented by talented artistes or young emerging companies in unusual and mostly open-air settings such as monuments and parks.
You'll have a choice of about thirty different locations in which to catch, free of charge or only moderately priced, an exhilaratingly wide variety of explosive, vibrant, daring, fanciful, offbeat and fantastic performances.
Paris Plages; make the most of the summer
From July 6th to September 1st, 2019, it's towels, bathing costumes, sun cream and shades at the ready beneath the palm trees of Paris Plages! Parts of the capital are transformed into seaside resorts (lacking only the sand) for two months of free entertainment, swimming, water games, concerts, cultural activities, sports and fun for all ages. The Paris Plages festival takes place in various locations such as the Parc Rives de Seine park and the Bassin de la Villette, where you can have a great time splashing around on paddle boats. Paris Plages offers the perfect opportunity to relax, have fun and play. There's also snacks, ice cream and drinks vendors on hand so you can keep cool in the golden embrace of the Parisian sun.
******
More information:
- Festival Paris l'Été
- Paris Plages
---
Hotel de l'Esperance, a lovely hotel in the 5th arrondissement of Paris