See Paris in a different way with cruises on the Seine
Posted in Paris le 10 July 2018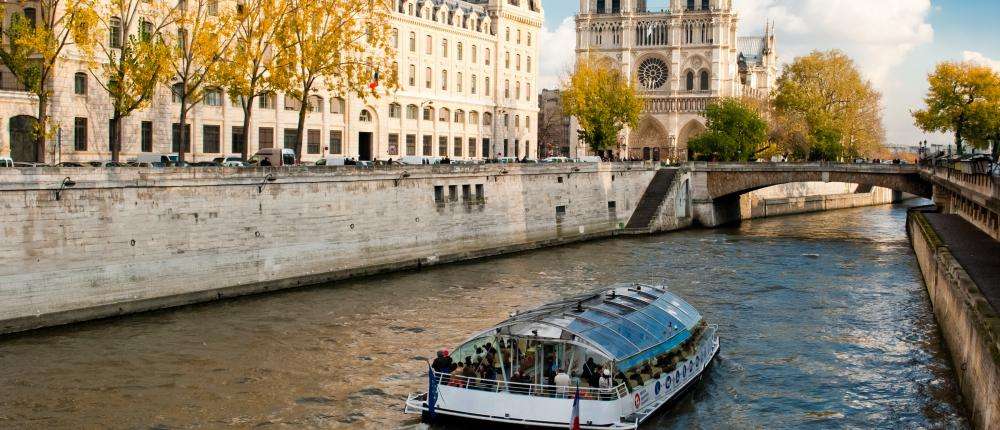 Fun, bursting with charm and revealing scenes of striking beauty, cruises on the Seine are a delightfully retro and fascinating way to get to know Paris. As summer spreads its warmth, why not treat yourself to a refreshing and unforgettable experience by seeing the capital from the gently lapping waters of its iconic river. During your stay at the Hôtel de l'Esperance, discover the beautiful monuments of Paris in a different way; from the water !
A spectacular and joyous ride on the water
The pavements of the capital are crowded with people, especially around its most famous monuments. So, why not escape the crowds by boat ? During a cruise on the Seine, away from the press of tourists, you'll have plenty of time and opportunity to admire in detail the breathtaking monuments and buildings of Paris, including the Eiffel Tower, the Place de la Concorde, Notre-Dame Cathedral, the Louvre, the Pont des Arts, the Pont de l'Alma, Ile Saint Louis and the Saint Michel district. You'll fall under the spell of the capital anew and be reminded once again of why it's regarded as the world's most beautiful city!
A fun-filled activity appealing to the whole family
Nobody can resist the attraction of a cruise on the Seine. Children are delighted to be on a boat, those who appreciate history listen in fascination to the guide's fascinating facts, photographers click away at every beauteous sight, dreamers let the breeze blow through their hair, and lovers seize every opportunity to kiss in front of world-famous monuments ... Give your loved ones wonderful moments that will stay forever etched in their memories!
For your Parisian stay, book your room at the Hôtel de l'Esperance, in the vibrant and historic 5th arrondissement, also known as the Latin Quarter.