The Arènes de Lutèce and Thermes de Cluny; antiquity in Paris
Posted in Paris le 20 February 2020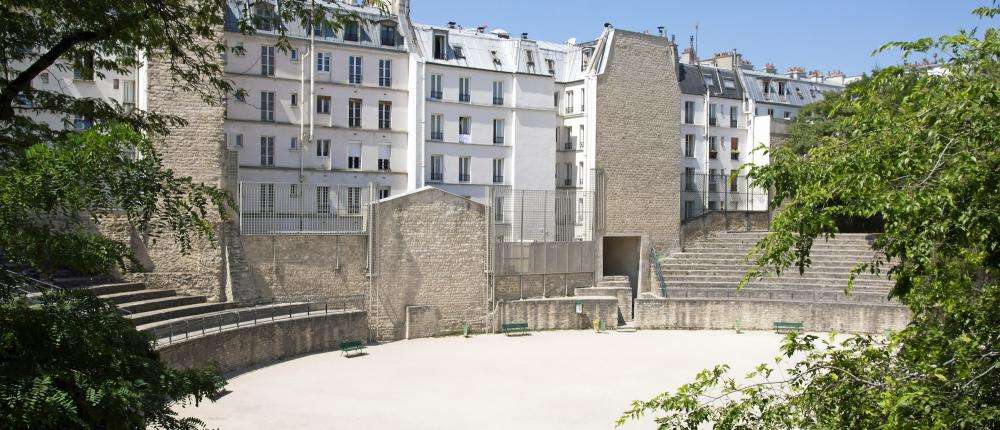 Remnants of the time when Paris was known as Lutèce (Lutetia), the Arènes de Lutèce amphitheatre and the Thermes de Cluny bathhouse are the only surviving vestiges of the Gallo-Roman period that you can see in Paris. Discover these survivals from classical antiquity during your stay at the Hôtel de l'Espérance!
An arena but also a theatre
Along with the Luxor Obelisk from Egypt in the Place de la Concorde, the Arènes de Lutèce represent the oldest monuments in Paris. Dating from the 1st century A.D. and the dominance of the Roman Empire, this Gallo-Roman amphitheatre classified as a Monument Historique served the dual function of arena and theatre. Citizens of Lutetia attended theatrical performances as well as thrilling gladiatorial combats there. The terraced seating and the location of the actors' dressing rooms can still be seen. Looking at the Arènes de Lutèce today, it's hard to imagine that the place used to accommodate nearly 15,000 spectators. That's the capacity of the Palais Omnisport de Paris Bercy!
The museum and the Thermes de Cluny
Housed in a medieval building, the Cluny Museum, also known as the National Museum of the Middle Ages, is one of the most complete collections of medieval art and crafts in the world. Here you can see a very wide selection of tapestries, enamels, weapons, stained glass, sculptures, reliquaries and more.
The remains of the Thermes de Cluny are located at the entrance to the museum site. However, this is only a part of a complex that once covered an area of some 6,000 m2. Of these monumental ancient vestiges there remains the frigidarium (cold room), a gigantic vaulted room over 15 metres that still bears traces of mosaics; the caldarium (hot room) and its ovens; as well as the palestra, an area set aside for physical exercise.
******
More information :
- Arènes de Lutèce
- Thermes de Cluny
---
Hotel de l'Esperance, a lovely hotel in the 5th arrondissement of Paris