The enchanted ambiance of Christmas in Paris
Posted in Paris le 5 November 2018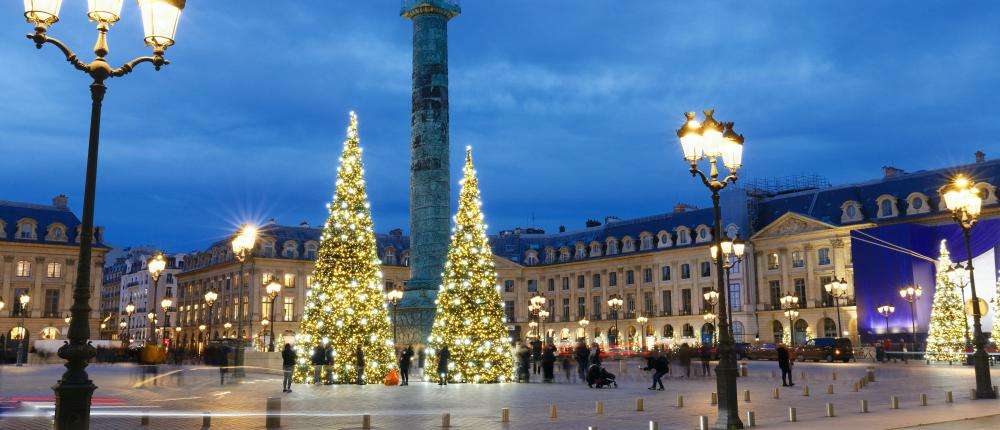 Every year, Paris is stunningly transformed in December, becoming a city that is not only beautiful, but also full of magic. Experience the warm and unique atmosphere of the end of year celebrations in Paris with the city's Christmas windows, splendid illuminations and seasonal markets.
Spectacular display windows and great department stores
One of the many highlights of Christmas in Paris is the magnificent seasonal display windows created by the famous Parisian department stores. Printemps, Bon Marché, Galeries Lafayette and BHV have enlisted the services of creators endowed with an overflowing imagination and the skills to turn display windows into portals into other worlds. On the programme are toys that come to life, dancing elves and a big sprinkling of seasonal magic.
Illuminated Paris; dreaming with your eyes open
The capital embraces the Christmas period with passion and pleasure, adorning each of its districts with illuminations that are a joy to behold. Marketplaces, passages, streets, avenues and alleys are festooned with garlands of light, to the delight of onlookers. The legendary places of the capital become even more dazzling, starting with the Avenue des Champs-Élysées, but the Place Vendôme, Place de l'Opéra, the forecourt of the Hôtel de Ville and many more locations are also transformed into Yuletide fairylands...
Enjoy the Christmas markets
Mulled wine, spicy cakes, small gifts and treats of all kinds await you in the Christmas markets of Paris! These are scattered throughout the capital, from Saint Germain des Prés to the Gare de l'Est and Bercy Village, offering friendly and festive moments to experience with family or friends. At the end of your seasonal shopping spree you'll be delighted to return to the comfort and elegance of the Hôtel de l'Esperance. Book your Christmas break today!
******
For more information:
- Christmas Windows
- Christmas Market
---
Hotel de l'Esperance, a lovely hotel in the 5th arrondissement of Paris