The Grand Mosque of Paris; sacred serenity in the heart of the city
Posted in Paris le 5 October 2019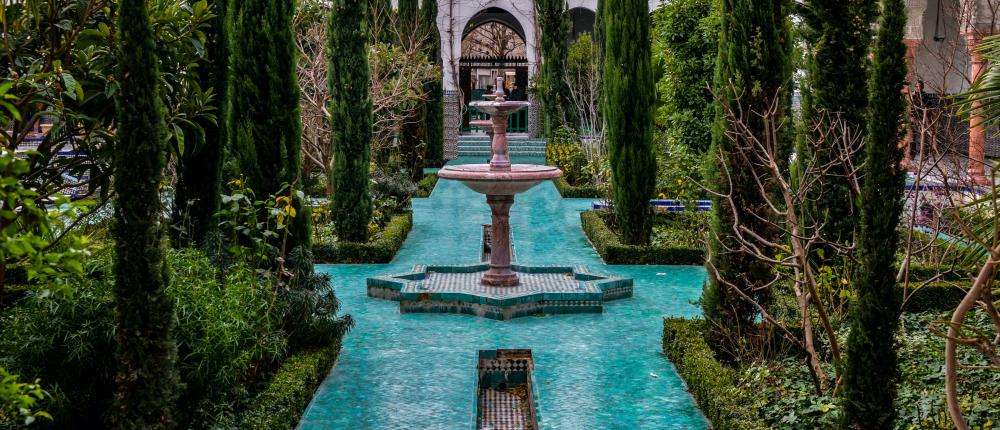 The Grand Mosque of Paris, in the capital's 5th arrondissement, is a must-see place when you come to stay at the Hotel de l'Esperance. The beauty of its Hispano-Moorish architecture and decor as well as the warm welcome it offers make this serenely sacred building an essential attraction in the Latin Quarter.
The Grand Mosque of Paris; an Andalusian inspired holy place in the capital
The Grand Mosque is first and foremost well worth visiting to appreciate the beauty of the building, its architecture and its decor. You can visit it on your own or with a guide. The third largest mosque in Europe, it was built between 1922 and 1926 and covers almost a hectare. Within, you will find patios inspired by the Alhambra of Granada. A peristyle with twin columns and carved arches surround this place of tranquil devotion. Everything here evokes Moorish Spain and the refinements of Muslim civilisation. The emerald tiles of the courtyard are simply gorgeous. In the prayer rooms you will also see beautiful carpets and mosaics. A 33-metre high minaret overlooks this magnificent place of worship.
A place of devotion, relaxation and wellbeing
The Grand Mosque also has a hammam, a restaurant, a tearoom and a souk-style shop. In other words, it's a place not only for worship, but also relaxation and wellbeing. The hammam is reserved exclusively for women. Like the main part of the mosque itself, it wears all the jewels of the Orient to welcome its visitors. Mosaics, marble and porphyry fountains add to the soothing ambiance as you indulge in a session of body and mind purification. The baths are arranged in order of increasing warmth for maximum relaxation. Later, you can sit in the garden under the arcades of cedar wood and discover the delicious flavours offered by the mosque restaurant, which serves the cuisine of the Magreb. The Hotel de l'Esperance is only a 10-minute walk away.
******
More information:
---
Hotel de l'Esperance, a lovely hotel in the 5th arrondissement of Paris