The Paris Marathon; sporting feats and a festive atmosphere
Posted in Paris le 10 March 2019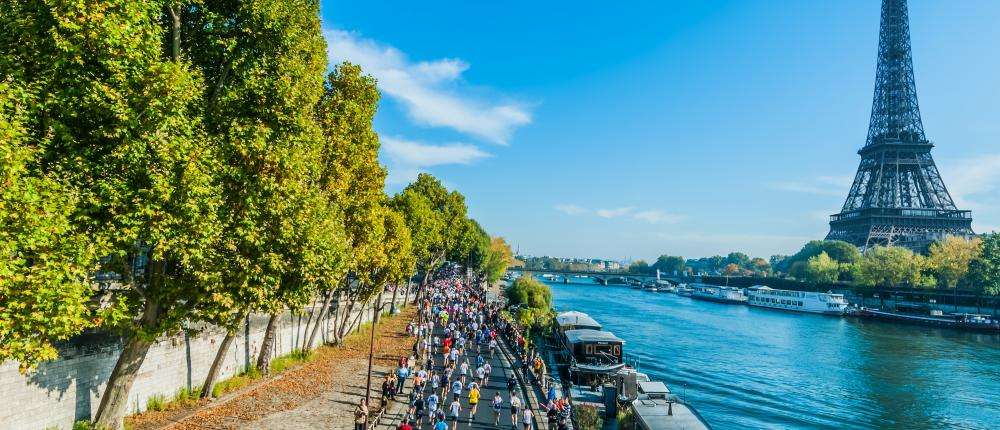 Numerous sporting events take place in Paris every year, but if there is one that stands out above all, it's the Paris Marathon. Lace up your running shoes or simply come along as a spectator to cheer on the competitors. Book your room at the Hôtel de l'Esperance and make a note of the date; April 14th, 2019!
A legendary race
The Paris Marathon is now one of the five most important marathons in the world, up there with London, Chicago, Berlin and, of course, New York. Every year, it brings together more than 55,000 runners from around 140 different nations who come to pit themselves against the 42.195 km route of this legendary course.
Some come to test their endurance in an extraordinary sporting feat, others to support them. Participants can choose their race category and all those who cross the finish line, regardless of their time, will receive a medal, a T-shirt and other little gifts.
Entertainment along the way
Even if you don't intend to participate as a runner, the Paris Marathon remains an event that you won't want to miss. The marathon route through the incomparable setting of Paris starts on the Champs-Elysées and ends on the Avenue Foch after traversing the Bois de Vincennes and the Bois de Boulogne, offering plenty of landmarks all along its length, as well as entertainment and a friendly and celebratory atmosphere. Orchestras and other musicians will set the mood throughout the race, inspiring the brave runners with fanfares and percussion. There will, of course, be plenty of stands along the way so the runners can refuel, and those who make it past the 30 km mark will have the opportunity to turn the water into rosé or red wine offered by various food-tasting stands! To be enjoyed in moderation ... it goes without saying!
******
More information:
---
Hotel de l'Esperance, a lovely hotel in the 5th arrondissement of Paris