When in Paris, visit the Jardin des Plantes and the Museum of Natural History
Posted in Paris le 10 March 2018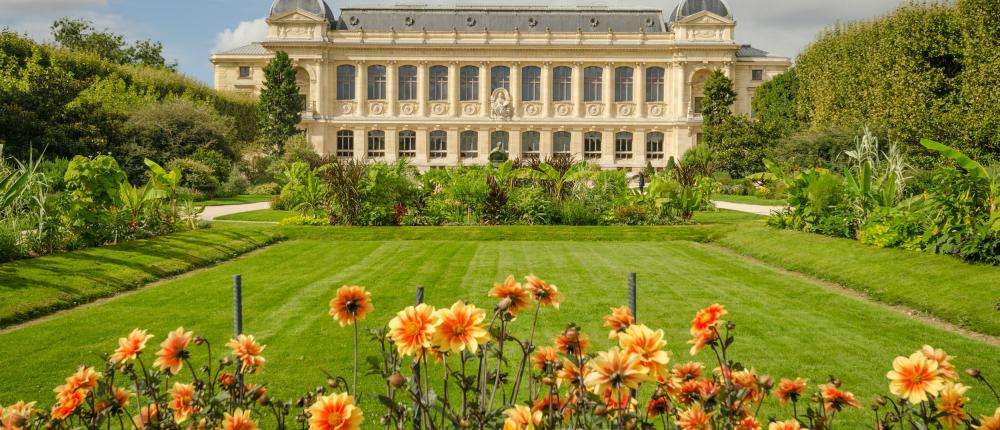 During your break in Paris, don't miss the opportunity to visit the Jardin des Plantes, an extraordinary botanical garden, and the Museum of Natural History, world famous for its extensive collections. This wonderful experience awaits you just minutes from the Hôtel de l'Esperance!
The Jardin des Plantes, beautiful plant life and rare birds
Located on the Left Bank of the Seine, the Jardin des Plantes is the perfect park in which to stroll, relax, sunbathe or read beneath the shade of a tree. The greenhouses are home to an exceptional collection of exotic flowers that form an explosion of colours. You will also see incredible cacti, lush tropical plants and the flora of the French Pacific territory of New Caledonia. The Jardin is also home to the second oldest zoological garden in the world, which still houses a plethora of small and medium-sized mammals, reptiles and rare birds.
The Museum of Natural History, science in the spotlight
Located in the Jardin des Plantes, the Museum of Natural History attracts a huge number of visitors every year, from the simply curious to fully-qualified scientists. Founded in the late 18th century, the museum houses the Gallery of Evolution, dedicated to the animal kingdom, as well as the Gallery of Botany and its eight million specimens. A unique museum not to be missed during your stay in the capital.
Stay in style at the Hôtel de l'Esperance
When planning your trip to Paris, opt for a room at the Hotel de l'Esperance. Located in a beautiful old building of the 5th arrondissement, near the Jardin des Plantes, the Hotel de l'Esperance offers spacious, bright and inviting rooms. The friendly atmosphere of the hotel guarantees you a perfect stay in the heart of Paris.